Description
Help control social distancing when opening and operating your premises!
With many companies reopening their doors to staff and customers again, social distancing and virus protection remains a top priority.
So to help, we have a range of products to help you maintain the government guidelines and protect customers and staff alike. This allows you still give an professional and efficient service whilst observing the social distancing measures.
This is the main product we have developed, a hard-wearing floor marking tape. This is a highly-visual tape printed with the words "Social Distancing Please Keep Apart"

Hard wearing tape to withstand heavy footfall.
 
Sticks securely to most floor surfaces including tiles, wood, concrete and carpet.
 
33 metre long rolls, perfect for creating queue positions, walkways, working zones etc. 
 
High-contrast 3 colour print with clear "Social Distancing" message to remind about government rules protecting customers and staff.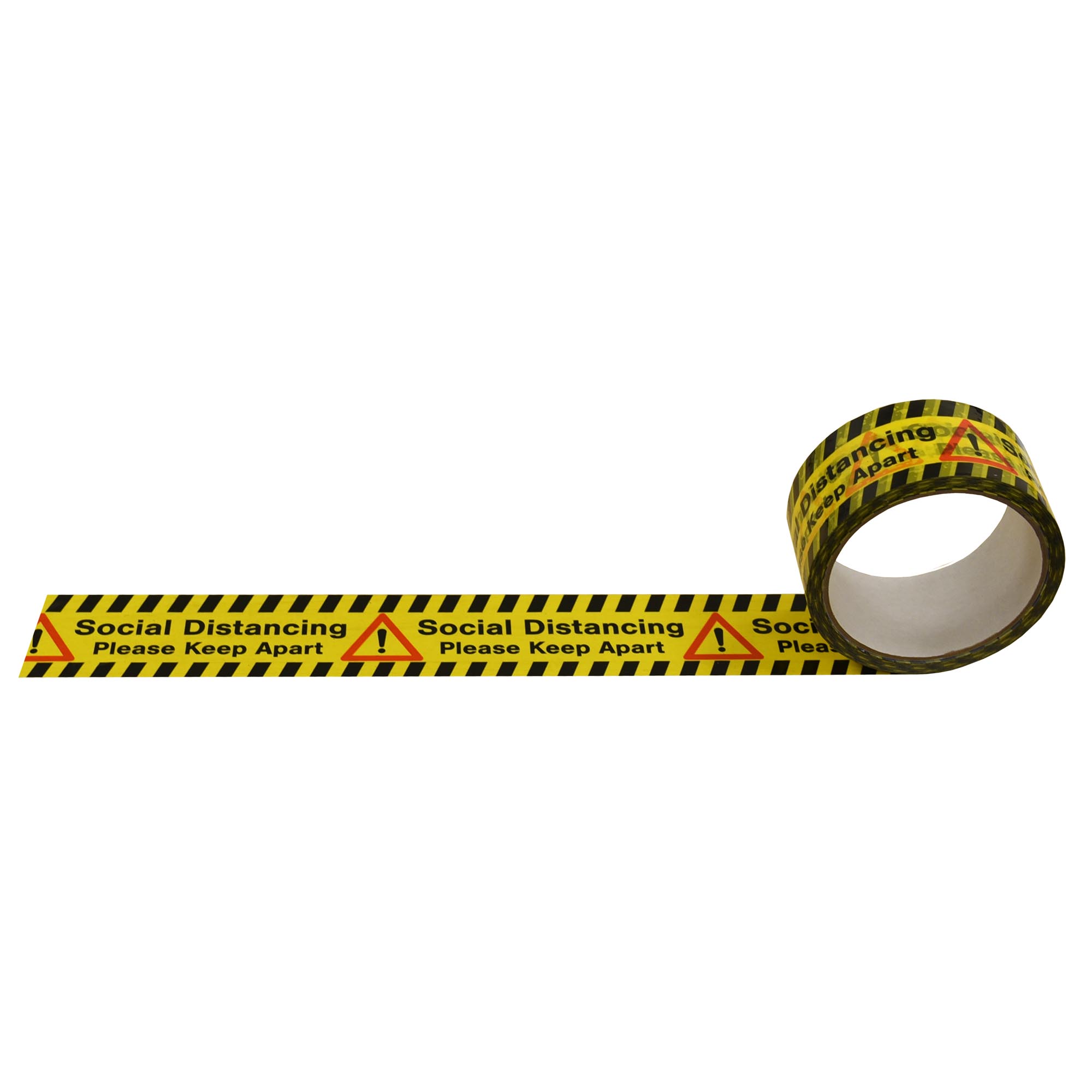 XTFM21
Social Distancing Printed Floor Marking Tape
48mm Wide x 33m Long
Buy Direct! Excellent Wholesale Rates! – Please enquire
Applicator Gun

Perfect for applying floor marking tape to ensure correct application and for a professional finish.