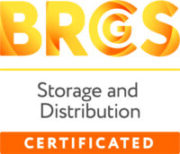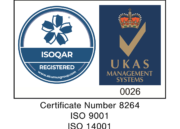 Pallet Wrap & Shrink Wrap
Kingfisher Packaging are at the forefront of supply of both hand and machine pallet stretch wrap and shrink film. We stock a wide variety of pallet wraps (also known as spin wrap) and shrink wraps including different width and colour variations. We also offer a range of pallet wrapping machines and pallet wrap dispensers available for immediate delivery.
We help hundreds of companies to streamline their pallet wrap needs and provide strong and durable pallet wrapping to improve stabilisation and security in storage, transportation and delivery. Custom printed pallet wrap is another way to enhance your brand awareness and deliver marketing or handling massages to your customer.
Below you can find information on our pallet wrap and shrink wrap products and links to more information on each product. If you would like more information, to place an order or to find out more about Kingfisher please get in touch by calling +44 (0)1823 653400 or emailing sales@kingfisherpackaging.com.
Whatever your pallet wrap and shrink wrap requirements Kingfisher can provide you with a tailored solution. Whether you need help streamlining your wrapping or improving pallet stability and security, our products can help.
If you would like consultation on your packaging needs, have a question or would like to place an order please contact us directly using our contact form, by emailing sales@kingfisherpackaging.com or by calling us on +44 (0)1823653400.