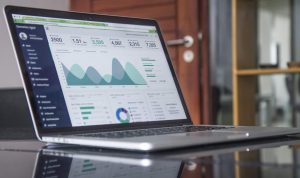 Kingfisher Packaging strive to make your packing processes and packaging as effective and efficient as possible. Customer service comes first as the highest importance. 
We are dedicated to fully satisfying our customers' requirements and excel in making sure that you get what you need when you need it.
With our free packaging consultancy program, we will conduct time and motion studies at your premises and provide a full report including our findings and recommendations. We work closely with all levels of management to find new, more effective ways to package your products – which will save time and drive down costs.
It's a Simple, Honest, On-Time, Quality Service!
The team at Kingfisher Packaging will help you increase the performance of your product protection, saving you time and money, and reducing damages in transit.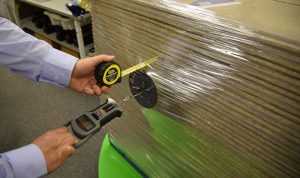 We will explain to you how cost savings can be made, how to reduce your impact on the environment and which packaging materials are best suited to your application.
You can also take advantage of our services to ensure that you reduce your packaging costs. Our call-off stock service will free up your warehousing space for more important use and have all the packaging products that you need delivered at the right time, saving you from having unnecessary packaging materials on site.
With our large stocks of packaging products we can offer a hassle-free delivery service either on our own vehicles or via tracked third party logistics.
Whatever your needs, be assured that we can deliver your packaging products to your premises on time and in perfect condition.
How Our Packaging Consultancy is Conducted
Our Packaging Consultancy Programs are designed to help our Clients:
►Reduce your Packaging Costs through:
Material selection
Improving staff efficiency
Size reduction
Packaging stock reduction
Time management
►Develop more Efficient Packaging Processes:
Explore the Latest Packaging technologies
Reduce waste and environmental impact
Develop machine assisted packing solutions
►Introduce Better Ways to Package your Products:
Increase branding and marketing
Increase product protection to reduce damages
Identify optimal packaging materials
Develop Integrated Packing Lines
►Reduce Packaging Waste through the use of Innovative Products
►Gain Optimum Product Protection
►Provide Valuable Advice to Make your Job Easier
►Have More Time For the things that Really Matter
We assess our client's current processes and give them access to the worlds' most innovative packaging products and machinery which results in more efficient packing and greater product protection, forging lasting supply partnerships.
As a result of our consultancy session, we will supply you with a full written report of our findings and recommendations of how to improve the efficiency and effectiveness of your packing process.
Contact us today to arrange a free packaging consultancy session at a time that suits you.
Request your free consultancy session today.