Description
Pallet bands are the secure, fast and cost-effective method of increasing pallet stability and preventing damage to your products.
The bands are supplied on a roll in a convenient dispenser box, perforated for easy tear, and then simply stretched over the items on the pallet, saving you time and money.
The film has enormous tensile strength and elasticity and will, therefore, start to retract once applied, creating a highly effective load restraint.
Pallet Bands… A Simple Process for Effective Stabilisation

Easily move pallets through the warehouse without having to wrap them, reducing waste.
Very fast application, reducing downtime and ideal for all areas of the production line.
High tensile strength provides a tight hold around the products and leaves NO residue.
Very easy to hold cardboard edgeboards in place before wrapping
Just one band is often able to keep the goods stable before the final wrap for sending out.
Fully recyclable along with normal polythene waste, no more separating packaging materials.
Blue polythene is suitable for use in the food industry.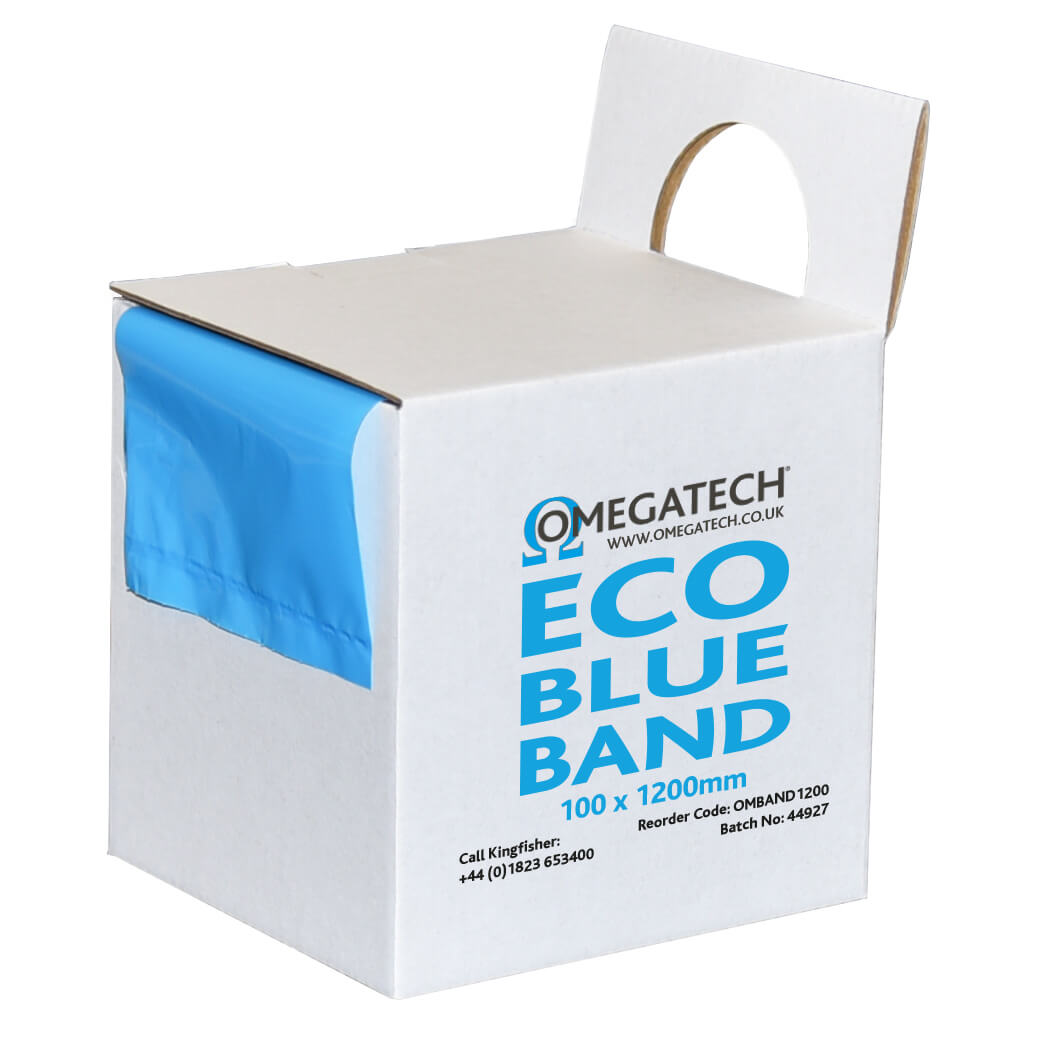 Title: Omegatech Eco Blue Band Stretch Bands
Length: 1200mm x 100mm
Code: OMBAND1200
Box Qty: 100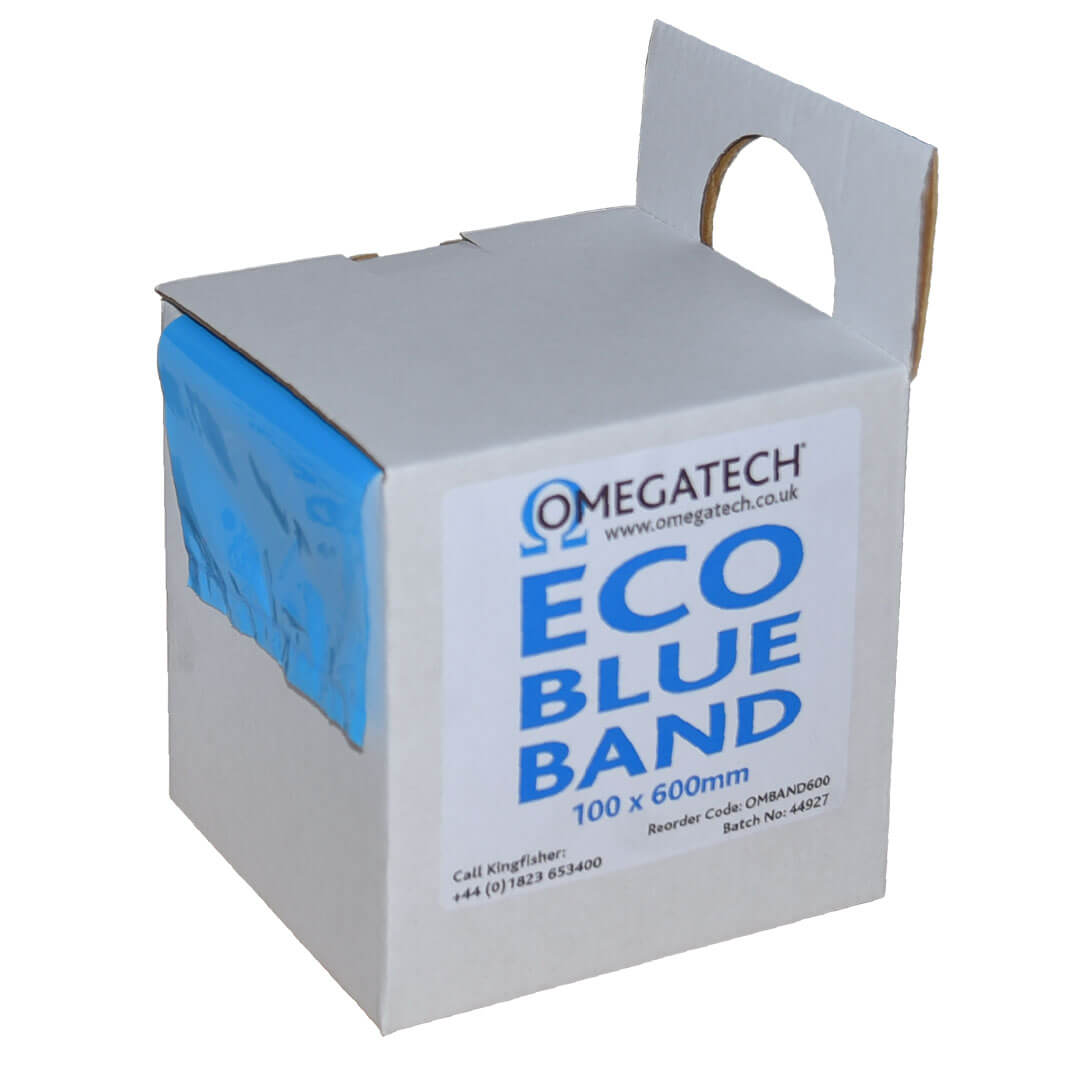 Title: Omegatech Eco Blue Band Stretch Bands
Length: 600mm x 100mm
Code: OMBAND600
Box Qty: 200