Description
Efficient, Secure, Superior Protection and 100% Paper Bottle Pack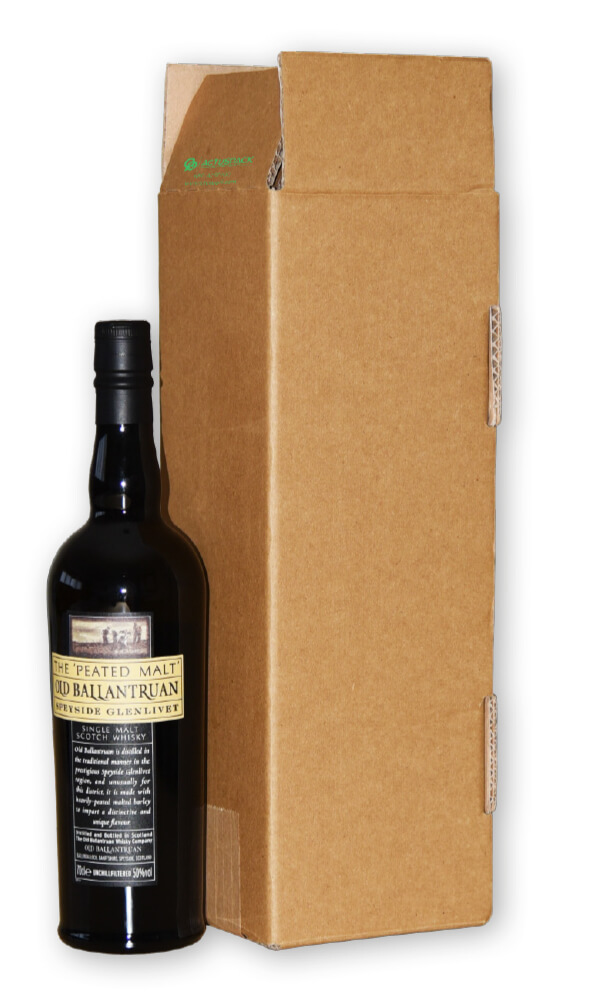 Offering superior shock and impact resistance, this all paper bottle pack is quickly becoming the eco-friendly, 100% paper packaging solution for many beverage and pharmaceutical retailers. Fast to assemble, easy to pack and offering incredible protection for glass bottles, this pack is the perfect eco alternative to the traditional plastic airbags, increasing efficiency and providing a very cost-effective solution.
Plain outer wrap for increased security and reducing the risk of pilferage.
Supplied flat with pre-scored folds and cuts for rapid assembly.
Takes all standard bottle sizes up to 355mm high with 105mm diameter.
No two-part packaging inserts – folds up directly from one sheet, reducing storage space needed for stock holding.
100% paper-based packaging solution – protect your product and the planet!
Easily fits within Royal Mail Small Parcel sizing – reducing shipping costs.
|  Description |  Code |  Size (Outer Measurements) |  Pallet Qty. |
| --- | --- | --- | --- |
|  Actuspack Heavy Duty Bottle Pack |  ACBP100 |  380mm x 125mm x 125mm |  420 |
"The Actuspack all paper bottle pack is much faster to assemble that our traditional methods of packing, we now use less tape to seal the packs and the finished boxes stack perfectly in storage or on a pallet, making our busy dispatch area a more efficent and steamlined department."

Purchasing Director – Online Drinks Retailer
How Does The All Paper Bottle Pack Work?
The Inside Look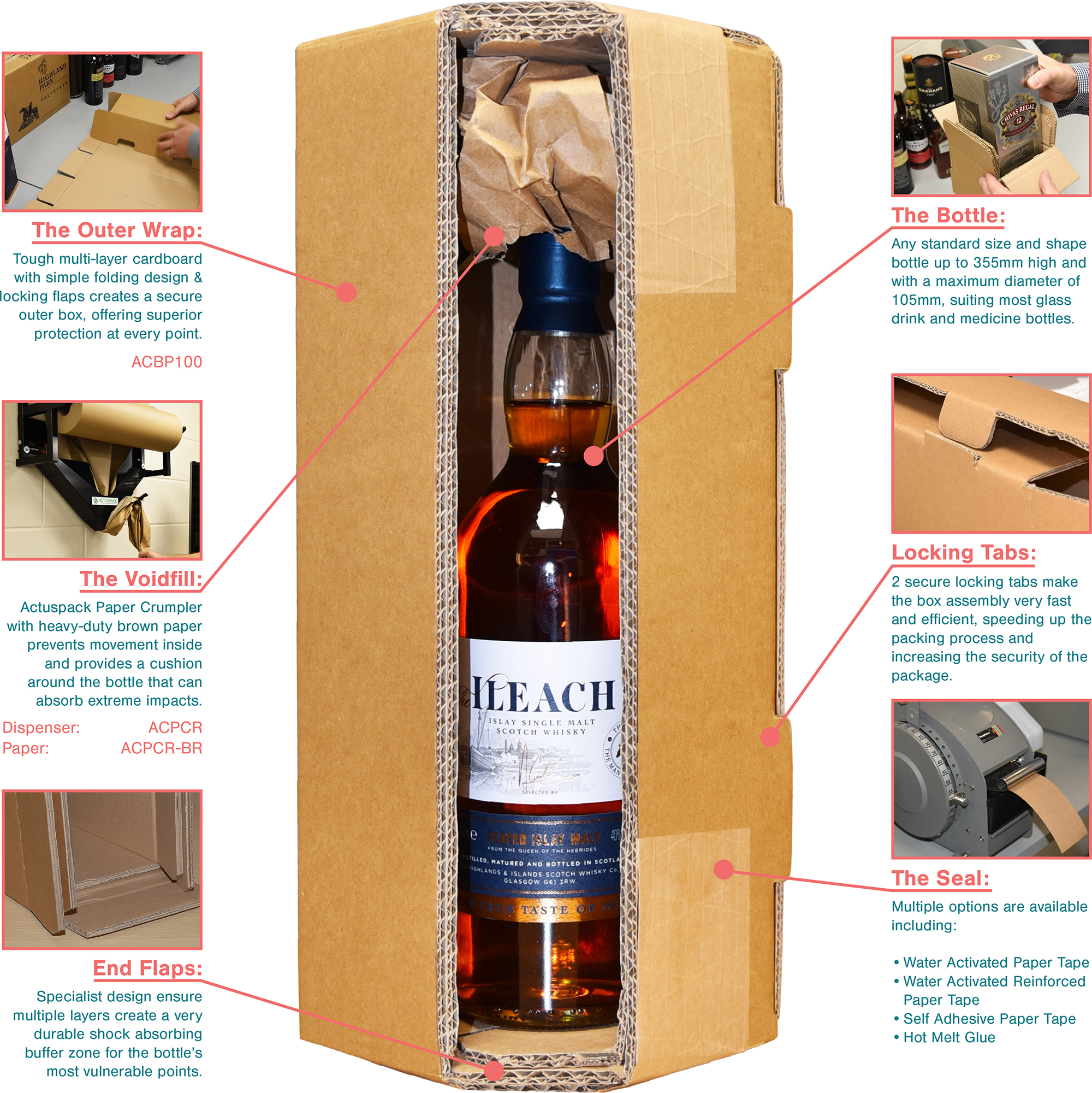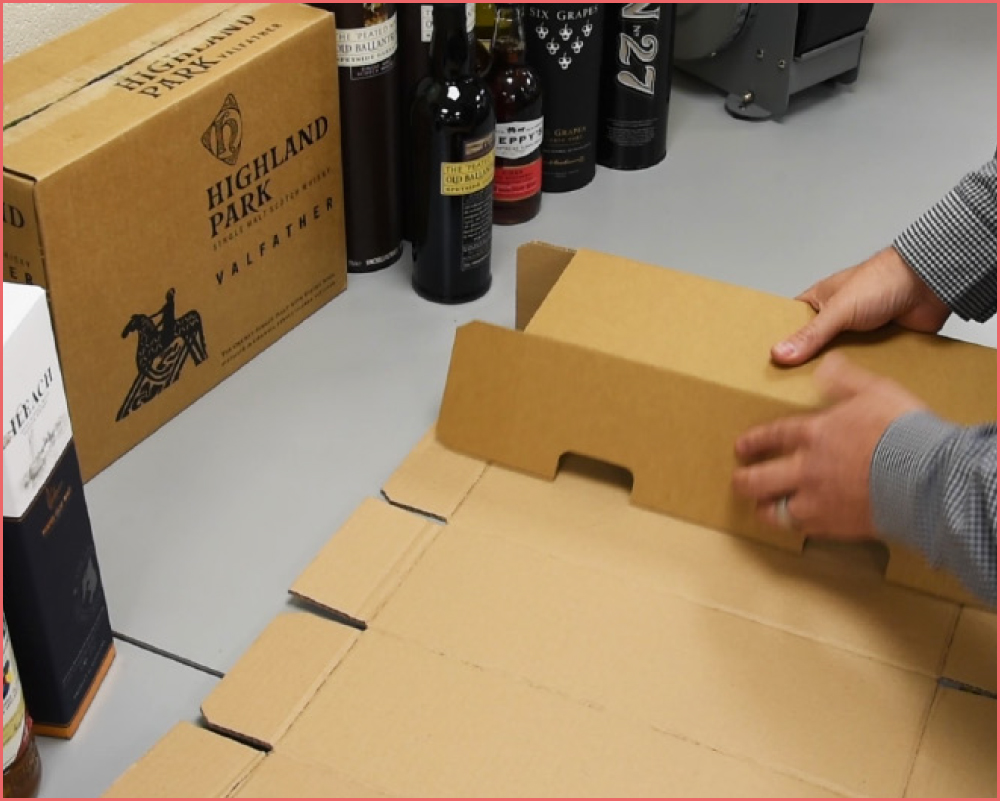 The Outer Wrap:
Tough multi-layer cardboard with simple folding design & locking flaps creates a secure outer box, offering superior protection at every point.
ACBP100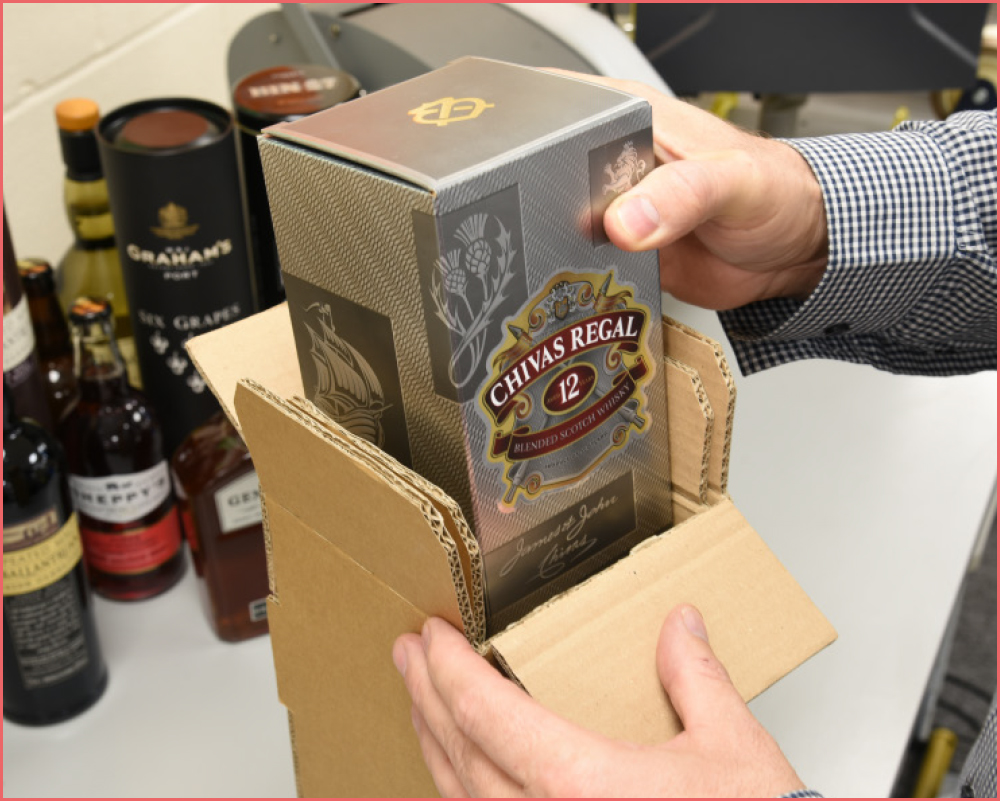 The Bottle:

Any standard size and shape bottle up to 355mm high and with a maximum diameter of 105mm, suiting most glass drink and medicine bottles.
The Voidfill: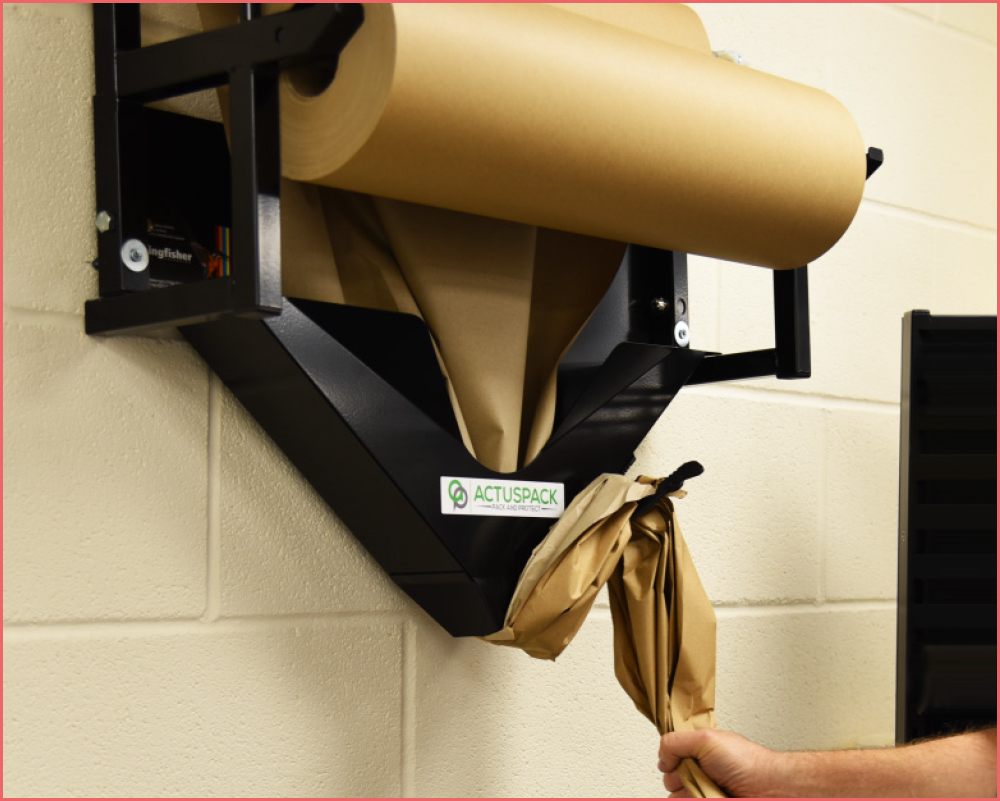 Actuspack Paper Crumpler with heavy-duty brown paper prevents movement inside and provides a cushion around the bottle that can absorb extreme impacts.
Dispenser:        ACPCR
Paper:               ACPCR-BR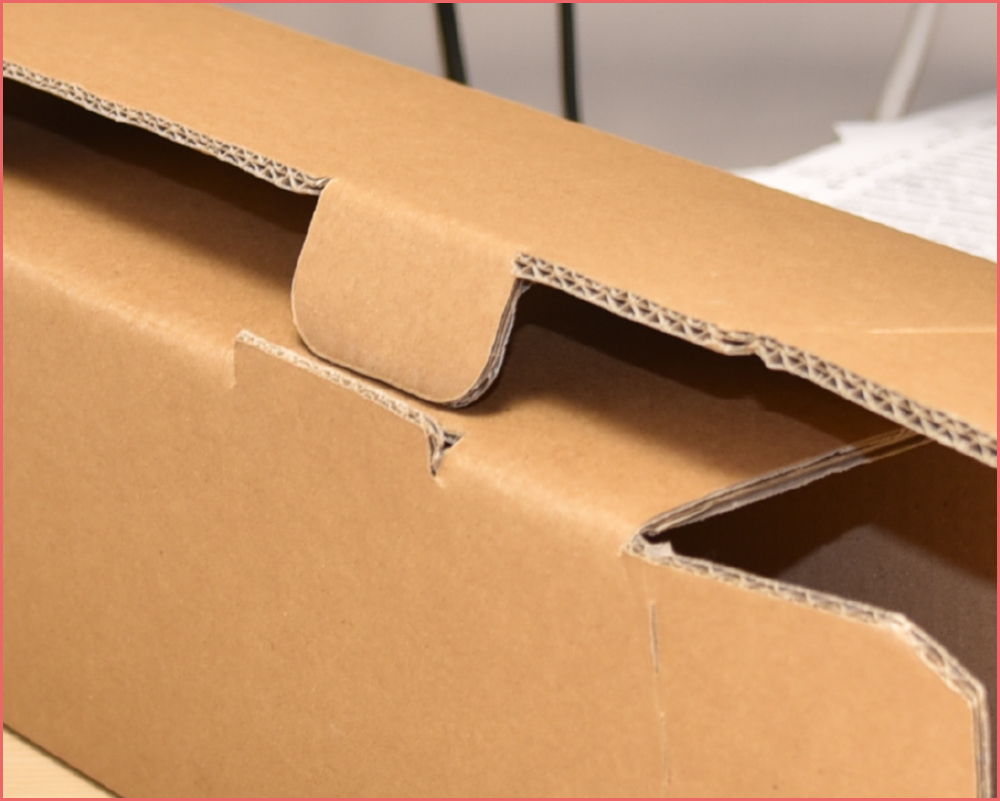 Locking Tabs:
2 secure locking tabs make the box assembly very fast and efficient, speeding up the packing process and increasing the security of the package.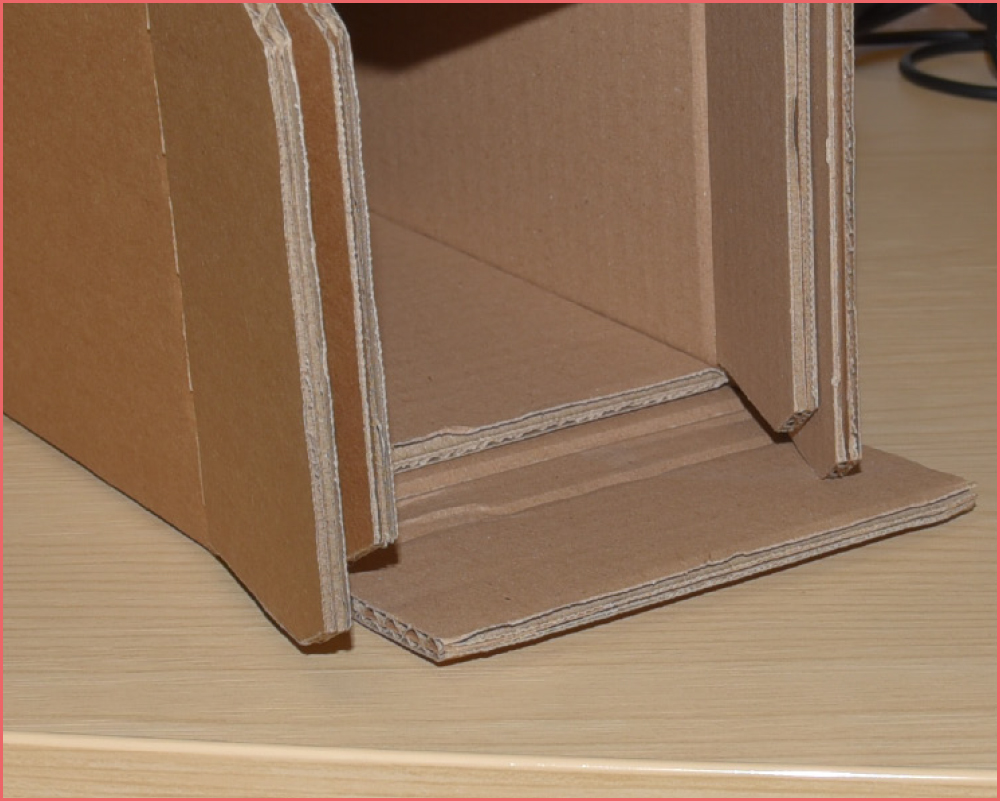 End Flaps:
The specialist design ensures multiple layers create a very durable shock-absorbing buffer zone for the bottle's most vulnerable points.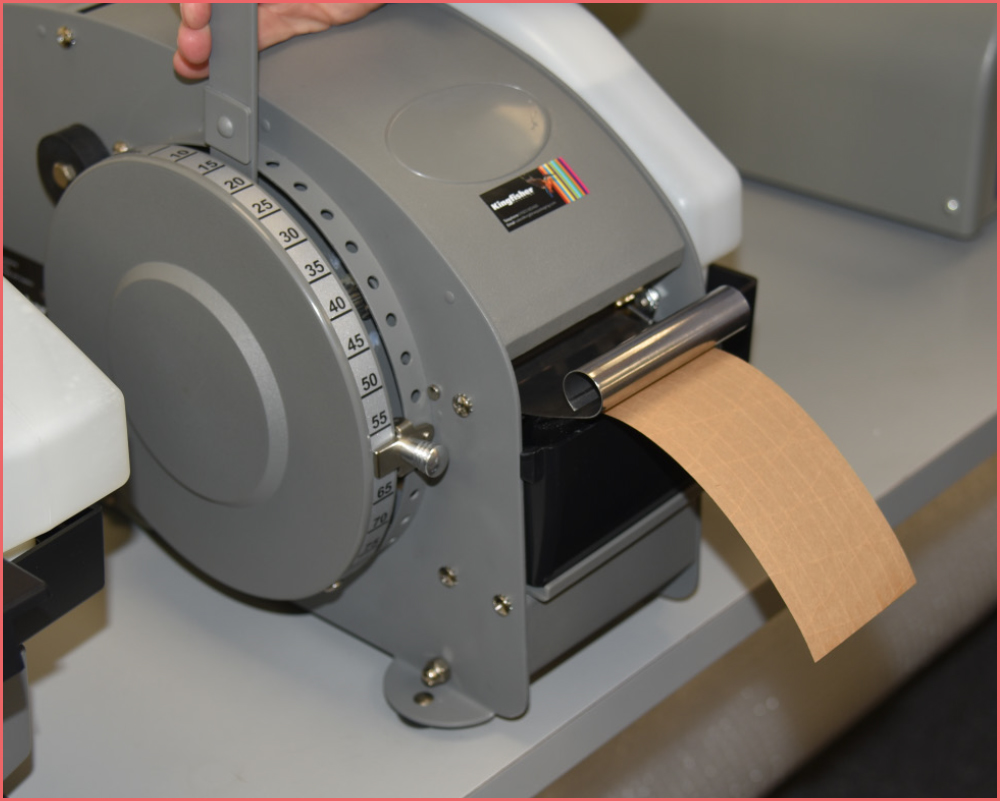 Multiple options are available including:
• Water Activated Paper Tape
• Water Activated Reinforced Paper Tape
• Self Adhesive Paper Tape
• Hot Melt Glue

Would Your Current Packaging Survive Falling 5 Metres?
After a series of simulated and real-life tests, the Actuspack Heavy Duty Bottle Pack lived up to its reputation. Easily passing industry-standard drop tests up to 760mm, the R&D team took it further. With varying drops up to 5 metres high, this pack can keep 75cl and 1L glass bottles in perfect condition. And that's the reason why this plastic-free option is quickly becoming the packaging of choice for many online pharmaceutical & beverage retailers.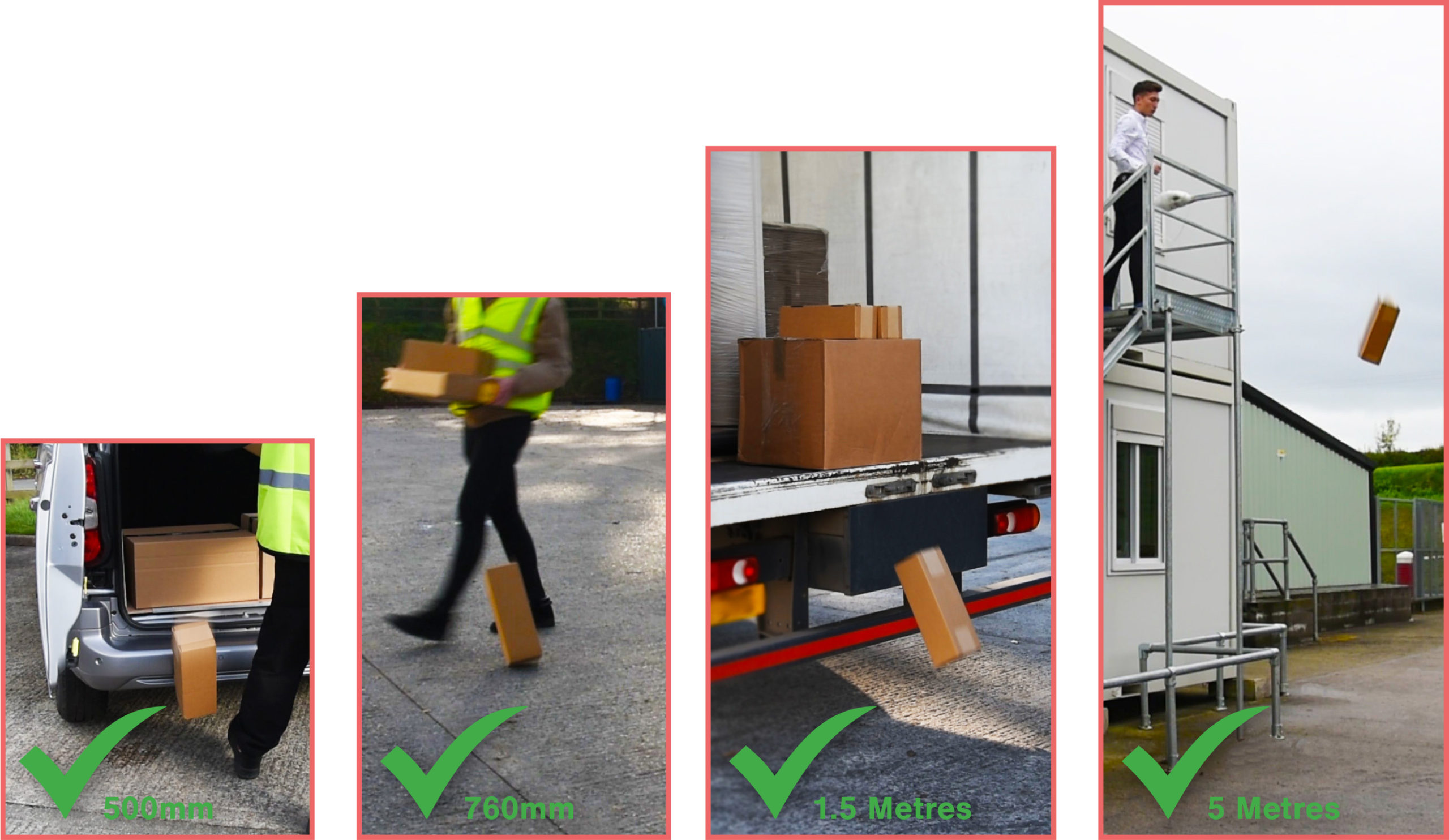 Fast Packing Method
Clean and Durable Materials


Versatile and Effective
Offering Excellent Protection for All Standard Bottle Sizes

It Really Is That Strong!