Description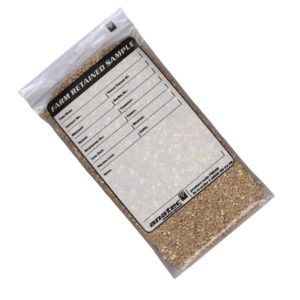 Printed polythene products give packages a final touch so that your brand can be recognised anywhere with most polythene products available with full colour printing.
We can provide a wide range of printing processes and styles including;
Branding
We can create full branding on polythene products.
Label and Identification
We can print clear labels on polythene products for internal sorting and packaging of a variety of products – allowing staff to quickly write product details on packages.
Product Use Instructions
If your products require assembly, fitting or special instructions, polythene packaging can be a great place to highlight this.
Safety Notice
Polythene packaging is also perfect place to draw attention to any potential risks or hazard relating to the product, giving your customers a greater degree of awareness.
Types of Products
Printed polythene products include a wide variety of applications including:
Printed Carrier Bags
Ideal for the retail sector, printed polythene carrier bags allow for easy promotion of your brand whether in store or at trade shows and events.
Printed Layflat Tubing
Printed polythene layflat tubing is ideal for making custom sized packages or bags, packing long goods and increasing your branding and product security when shipping products.
Printed Polythene Bags
Printed polythene bags are ideal for general packing and shipping in your warehouse. Ideal for retail and industrial applications whether you want to identify products quickly and easily or brand them prior to sale.
Printed Resealable Bags
Printed resealable bags are ideal for general packing, warehouse packing, retail and industrial applications. These are great for identifying products or for promoting your brand on loose items such as fixing or spare parts where larger packaging is unnecessary.
Printed Woven PP Sacks
Printed woven PP sacks are the perfect solution for loose goods where you want to ensure customers can quickly identify the products. Printed woven PP sacks are particularly suited to animal fields, nuts, soils and other loose or perishable goods.
For any aspect of printed polythene products we are happy to advise you on the best solution for your individual products and to assist with graphic design and other aspects of print design.