Description
The Most Versatile and Efficient Option
Comfi-Grip™ Roll Insert Dispensers paired with a roll of hi-performance pallet wrapping film creates the ultimate pallet wrapping combination.
Innovative design allows total control over the film tension, helping you to consistently achieve excellent pallet stability and take less time to wrap a pallet.
Protecting the users hands from burns and blisters, the simple two-part inserts help to reduce the risk of injury in the warehouse and make the process more efficient.
Compact, heavy-duty, lightweight and easy to use, these Comfi-Grip™ Roll Insert Dispensers are a must-have in every warehouse sending out palletised goods. Order yours today!
NO More Sore Hands!
NO More Worn Gloves!

Protect users hands from rubbing and burns.
Allows greater control over the film tension.
Smooth film dispensing for consistent wrapping.
Very fast set up and roll change, reducing downtime.
Heavy-duty plastic construction for reliable use and damage resistance.
Fits all Omegatech flush-core hand pallet wrapping films.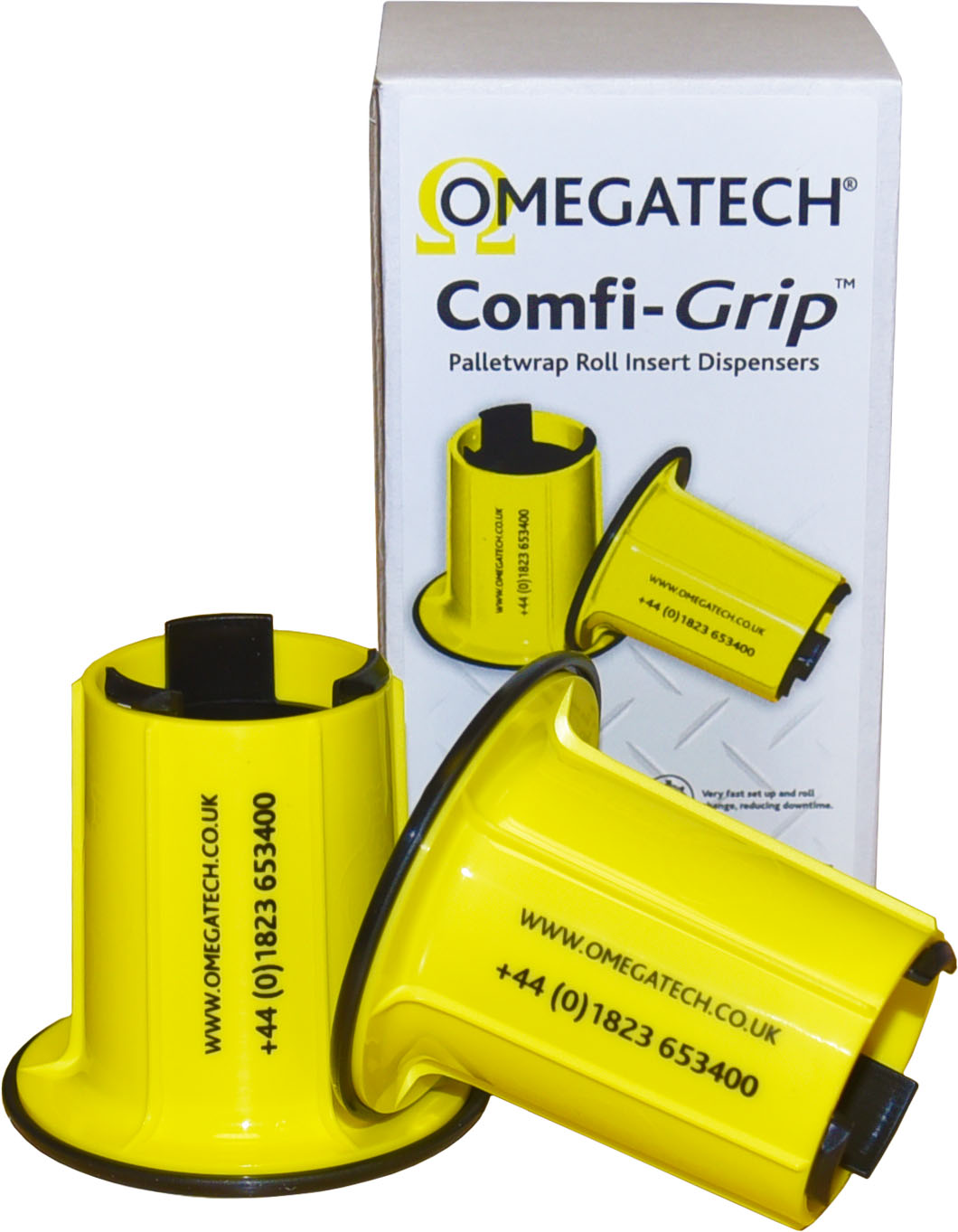 Title: Omegatech Comfi-Grip Palletwrap Roll Insert Dispensers
Pack Qty: 2
Code:OMDISP-CG