At Kingfisher Packaging we are committed to a programme of continuous improvement and as a highly valued customer of ours, we feel you are the best person to help us.
Therefore, it is very important to hear your feedback on the service you receive from us, and anything that we could improve in the future. This will help us identify which areas need attention, in view of making our company relationship even stronger and helping you to prove greater benefits for your company.
So, for the next few months, make sure you look out for a large black and red label on the deliveries you receive from us.

All you need to do is use the web link or scan the QR code on the label to complete the short survey, and we will enter you in our regular prize draw, with the chance of winning £20 and helping us make your job even easier.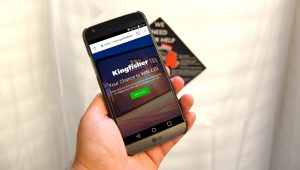 PS. It may also be worth noting the quality of these custom-made labels as an example of the highly detailed print that can now be achieved.